It's been 45 years since Ray Tomlinson sent the first ever email. The history of email has been a very interesting one. It's fast, cheap and has opened more opportunities that were impossible before. As the journey continues to explore more horizons we look at some of the barriers breached.
Boring subject lines have become trendier now: The use of mobile is putting a constant downward pressure on the subject line lengths. More emoji & special characters are appearing than text. Currently, from around 2% of email sent every day either contains emojis or special characters in subject lines. Usages of hashtags are more prominent which helps in increasing the open-rate ratio by a whopping 57%.
Ultimate guide for using emojis in subject lines: http://blog.crazyegg.com/2015/08/14/emojis-in-email/
(source: http://blog.crazyegg.com/2015/08/14/emojis-in-email/)
Those were not personalized email: As we know that bulk emailing has started way before in the 80s. With the use of Mail merge, anyone can customize the email with information from any field, merge the contact list, create a message and then send. This results into an email with name and other specific details assigned to that email id. Such type of personalized Bulk emailing has boomed when it entered the market. It uses to give a very high opening rates before, but as and when it goes into more usage the audience now is aware of the strategy of personalized bulk emailing & hence the results are reversed now. Check this how personalized emails turned from good to bad. The emailing trends have now taken a new turn from personalized emails to an action based emails (explained in point number 6).
Boomerang: Everyone would have faced this once in life. Oops! Forgot to attach the file. You sent an incomplete mail.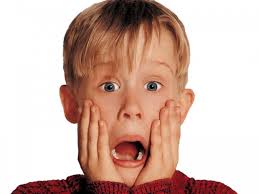 On August 23rd, 2010, Google Labs rolled out an update to the Undo Send feature onGmail. This feature has the option to undo a mail after sending it. It is now a fully-fledged feature in Gmail. Which is now a savior for many inside sales executives.
Read how to setup undo sending your mail here: https://support.google.com/mail/answer/1284885?hl=en
Giving email its wings: With a development of connectivity apps, emailing has become more mobilized which was previously considered just a "DESKTOP FEATURE". According to Campaign Monitor's open rate benchmarks: Mobile is the most popular environment for a subscriber's first interaction with an email. From 2011 to 2015, email opens on mobile phones devices increased by 34%.(http://www.emailmonday.com/mobile-email-usage-statistics).
Official Email ids with domains: For a lasting impression: – Domain names are a great way to reflect to reflect your personal style, professional interests or simply making a statement. Nowadays the "First Impression" is made by the email address in any professional workfare. By domain creation fetching prospects and finding them has become an easier task. This makes the prospect find its perfect address to suit its business interests. The domain name helps the organization to put its "Best Foot Forward".
6. Action-packed: The need of automated Email: – The automated email workflow helps generating views, creates an engaged contact list, multiple top funnel lead conversations, helps to eradicate in-active contacts, manage workflow, upsell the past purchases.
For example if you are using automation workflow app you can create personalized automated email workflows that can be triggered by a number of different ways – when a contact gets added to a list, submit a form on your website, clicks a link in an email, view pages on your blog and helps in becoming a qualified lead. One can also setup automated emails based on the information in the database. It is a "Pretty Powerful" stuff in the email.
---
"With great power comes great responsibility"
Today we have lots of features (mentioned above) to make boring emails into an interesting one. But how do you measure; how your emails are performing, are your emails effective at all. Do you know when most of those emails are opened? What are the devices & locations the emails are opened from? This day if you are not using knowing such valuable insights then you are losing big opportunities.
While you are still stuck figuring out when to follow up, your competitors might have already closed the deal. Email tracking can solve the biggest prob of sales person: What is the right time to contact the prospect?
Start pitching you customer on right time with this unlimited free email tracking tool.
Email tracking: It helps the organization with real-time notifications. It allows the sender to know whether the recipient is opening the email or how many times he/she has viewed it. It helps you MAKE A RIGHT MOVE ON RIGHT TIME.
As the journey continues for more, the thirst still prevails.
"It is on a roller coaster ride that has always gone up".