Sometimes, the best way to reach a potential client or a business deal is by thru cold email templates. It may sound harsh, but really, cold email templates are valid. Similar to the smug, emotionless characters of Clint Eastwood, these models deliver actual results. Exploring good and proven cold email templates and then selecting the most relevant one and personalizing it for your campaign can help you increase closing rates.
Admittedly, using cold emails is a very tricky and risky way for a person to contact a business or a possible partner. Every detail should be double or triple checked for any mistakes. One error and a potential deal can terminate itself in a hurry.
Of course, the goal of a using such a tricky way is to get an "actual reply." If mostly positive, the happiness that this response brings is a sought after feeling because a lot of people worry about the cold email offending a potential partner.
Individuals from sites like Link Vista Digital and those who manage SEO's are masters of the art of sending cold emails. They are successful because they know how to use a specific template for a particular occasion. Here are some more basic tips for ensuring a response from a client.
Subject Line
The subject line is arguably the most important part of a cold email template. It's the first thing a potential customer will see in their inbox. Experts know that the subject line is a potential "make or break" factor.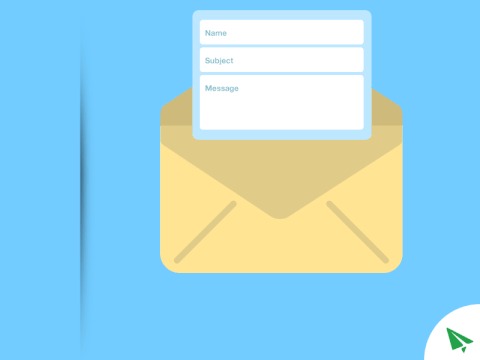 To ensure a reply, email senders should be concise. Beating around the bush will most likely annoy a client and will eventually lead them to ignore that particular mail. Get to the point and explain what you mean. The ideal subject line should not go over 50 characters.
Honesty
In your body, acknowledge the fact that the message you're sending is a cold one. Honesty is a rare commodity nowadays. Being honest may just set your message apart from the tons of mail in the recipient's inbox.
Specific
Together with your subject line, your body should also be particular. Cut to the chase and get to the point immediately. Remember, the reason you're sending this email is that the person is busy. No person that's busy would want to read a 600-word message that would only end up in another business call.
Call to Action
Even if this is a cold email, be courteous enough when declaring your intent of leaving a call to action prompt. Always propose a time that is more convenient towards the person you're trying to reach. Also suggest a medium in which the both of you would find easy to communicate, for example, Skype chat or Google hangouts.
Humor
The secret weapon in most cold email templates is by injecting a bit of humor into a message. When using amusing lines to connect with someone, always remember that your aim is to get in touch with them. A joke or two could help you reach them much easier.
Nowadays, people often use the Hippo or Alligator chase line. It goes something like this:
"Hello there, I tried contacting you about possibly submitting articles for your site. I've sent two emails, and I haven't heard from you in a while. Let me know if: You're not interested, or you're interested but just haven't replied, I should follow up in a few days, or if an alligator is chasing you and you need me to call animal control services, I'll be glad to hear about it."
Remember that a joke can be very offensive for some. Always avoid any sexist, racist, etc. lines that may offend a client. If you do manage to hurt someone, then consider that deal, gone.
Takeaway
The world is rapidly changing, and people are running back and forth everywhere and in between. Most people are busy nowadays because they want to catch up with a lot of things that are relevant to business or work. Cold emails are a fast and reliable way to reach busy people.
Although sending cold emails are a bit extreme, people can be sure that it will yield results soon. With proper SEO Management, a little patience, and a bit of tweaking, cold email templates are powerful tools in reaching a potential client.